PSLE Science Tuition
Mr. Howard Yu is regarded by many parents as the top 3 Primary Science Tutor in Singapore by Jan 2018. He founded 1 Academy in 2010. He has 22 years of teaching experience and has marked the PSLE Science Section B for three times. To help P4 to P6 pupils to prepare well for their exams, Mr. Yu has personally published Science Essentials Express Notes since 2016. And his books have been catalogued by National Library Board. More than 120 copies of his publication have been sold. You can order a copy too.
He is a much sought-after science tutor for PSLE Science and P5 Science. Many of his pupils for Intensive Courses improved significantly from his specialised 1 to 2 days Intensive Science Training. Those who are hindered by long distance, either locally or overseas, can subscribe to his online live-classes.
Mr. Yu also contributed his professional expertise to Canadian International School (Lakeside, Singapore) in its unique in-house Science Program for foreign students as well as in teacher's recruitment. Currently, he is also helping schools in Vietnam to strengthen their academic capabilities.
Drones flying and assembly talks on Dinosaurs and Creation Science are fringe events which are also conducted by Mr. Yu
Regular Weekly Coaching
Scheme of Work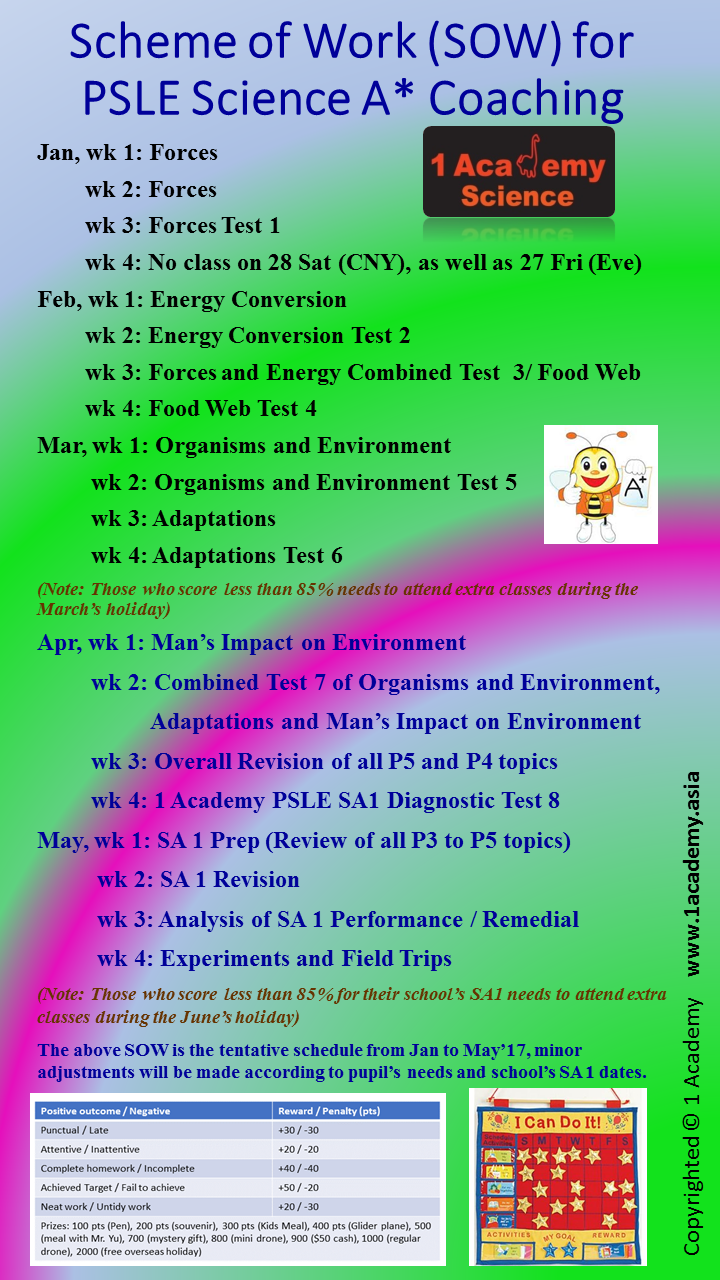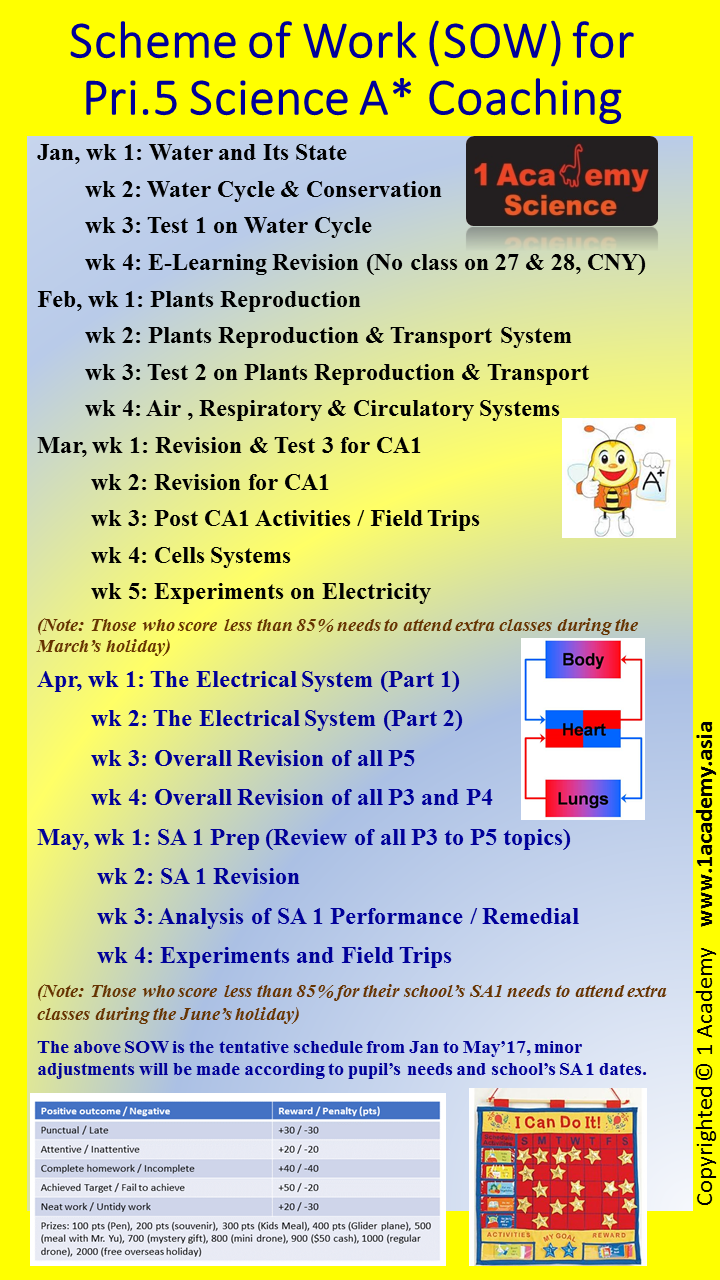 Terms and Conditions
[pdf-embedder url="https://1academy.asia/wp-content/uploads/2019/02/1-Academy-e3-Enrichment_T-and-C_for-Regular-Classes_Ver2.pdf" title="1-academy-e3-enrichment_t-and-c_for-regular-classes_ver2″]
Fees